By Isaac Klipstein, 2L, The George Washington University School of Law
Zachary Miller, a professional skateboarder, sued the video game publisher Easy Day Studios claiming their video game, Skater XL, included a character that bears his image and likeness without his permission. Miller's federal lawsuit, filed on November 9, 2020, claimed Easy Day Studios violated the Lanham Act, which prohibits false endorsement and false advertising, and California Civil Code § 3344, which prohibits misappropriation of an individual's name, image and likeness. In September, 2021, the Southern District of California dismissed the case with leave to amend, and in October, 2021, Miller filed an amended complaint which added several third-party defendants and introduced evidence regarding consumer confusion and economic harm.
The new defendants are footwear and apparel companies like Vans, whose products are often associated with skateboarding. Each defendant engaged in comarketing agreements with Easy Day. For example, players can customize Skater XL characters to wear certain apparel from Vans or Cariuma. These collaborations were advertised on social media by Easy Day and by the brands, jointly promoting the game and the apparel brands. Many of those advertisements feature the playable character which was the subject of Miller's initial complaint. Miller's amended complaint argues that these comarketing advertisements imply that he endorses those brands as well as the game itself.
Miller argues that the character's frequent appearance in Skater XL advertisements is likely to cause consumer confusion. Specifically, Miller claims "through his exemplary performance as a professional skateboarder, [he] has become a trusted endorser of products such that when he is seen wearing or using a particular shoe, watch or riding a specific skateboard, as examples, the viewing public sees this as him endorsing that specific product(s)… and in many instances consumers will shape their purchasing decisions based on Plaintiff's endorsement." The amended complaint points to the compositional similarities between Miller's authorized advertisements and defendants' unauthorized advertisements using the Skater XL character.
The Lanham Act provides certain protections for expressive, artistic speech which might potentially confuse consumers. Therefore, Miller must show either that the inclusion is totally irrelevant to the artistic work, which he likely cannot do, or that consumers are "explicitly misled" as to the endorsement. Miller's name is not mentioned anywhere in the game or in the game's advertisements. Miller argues that his likeness alone constitutes explicit endorsement, and emphasizes a Nixon advertisement which Miller authorized but in which his name does not appear. To further strengthen this argument, Miller has included two consumer-generated social media posts demonstrating that some gamers believed the unnamed character was Miller.
As to harm, the amended complaint alleges that the Easy Day and the comarketing apparel brands have injured Miller's ability to maintain current and obtain future endorsements, with competing brands in a market which values exclusivity. Although Skater XL advertisements show several playable characters, Miller claims the majority of the comarketed advertisements use the unnamed character that resembles Miller wearing brands he does not endorse.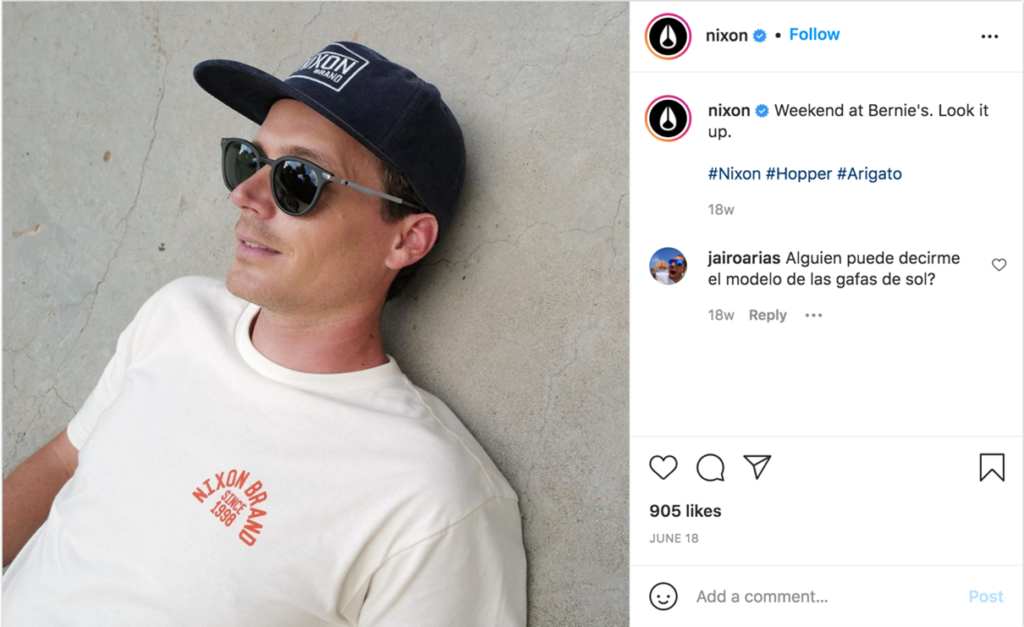 This case presents the collision of two trends. First, brands have demonstrated a greater appreciation for the power of video games to shape consumer behaviors: gamers can equip Balenciaga fashion wear and Air Jordan sneakers in Epic Games' Fortnite. Second, the rules regarding athletes' publicity rights are in flux: this summer, the NCAA announced that college athletes would be allowed to profit from their name, image, and likeness. For game developers, celebrity athletes, and brands seeking to increase their market penetration in America's most profitable media industry, collaborations, however vital, may incur liability. Miller v. Easy Day is a case to watch. First Amended Complaint, Miller v. Easy Day Studios Pty. Ltd., No. 20cv02187-LAB-DEB, 2021 U.S. Dist. LEXIS 176582 (S.D. Cal. Sep. 16, 2021)
Please follow and like us: